The Crash Fractal is still alive and well in the Dow. Its peak was December 31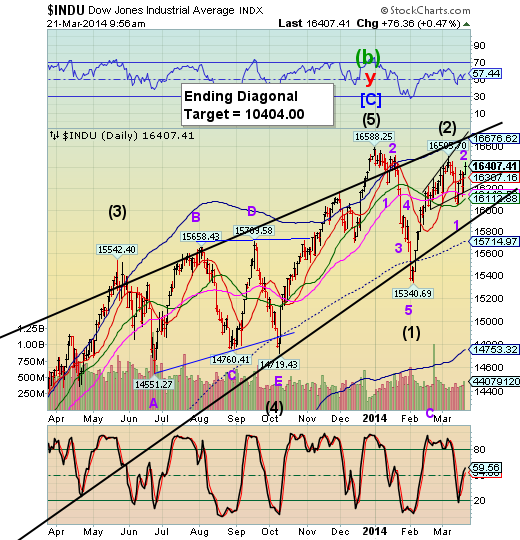 The peak in NDX was March 7. It is now reversing hard down, as anticipated.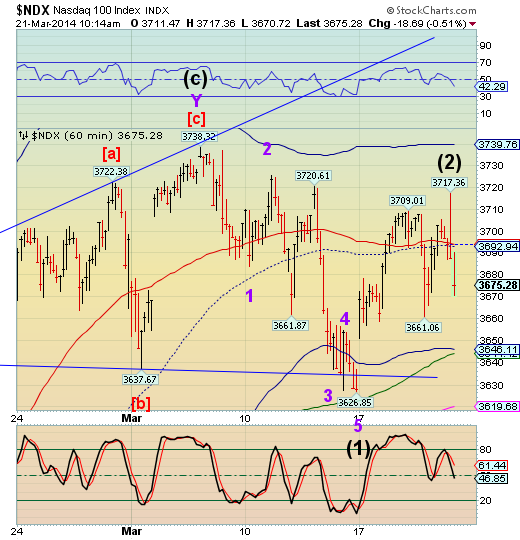 The peak in the Russell 2000 was March 4. It, too, is reversing.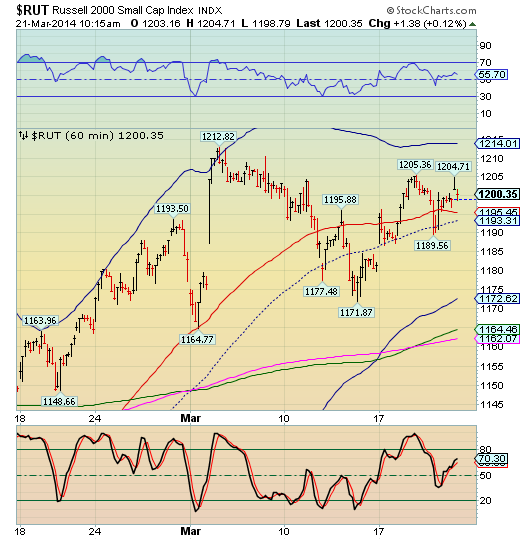 But we have a new peak high in the SPX. However this may be almost exactly equivalent to the Market in 2000 when the Dow made its high in early January, while the SPX did not make its high until March 22. What followed was a 17.2 market day decline to April 14. That, my friends, was the first Flash Crash of the 21st century.
Watch SPX carefully, as I don't expect it to stay elevated very long. It is possible that traders are still unaware of the big reversal in the NDX.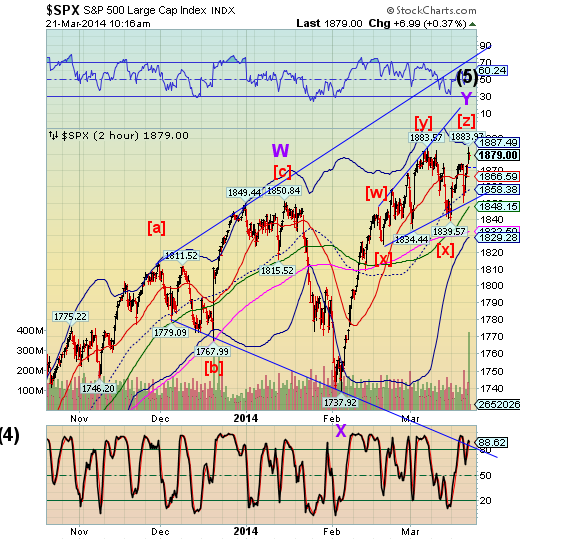 VIX made a Minor Wave 2 low this morning and is quickly taking back its losses. We may see a breakout later in the day as traders start hedging.