SPX made an irregular Wave [b] below support this morning with a retest of support-turned-resistance. A turn-down here is literally the "kiss of death" for the rally. In this case, we would not want to see SPX retesting the 50-day moving average, since it is still rising. However, the Short-term resistance and Lip of the Cup with Handle formation serve as a proxy.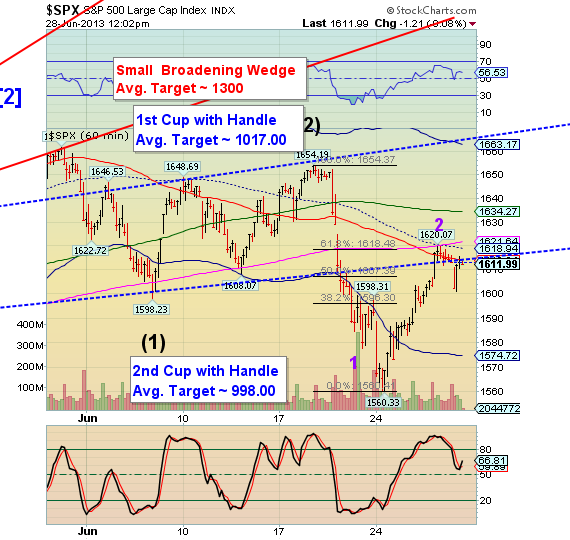 GLD may have completed its minute Wave [iii] at 114.65 this morning, although a corrective Wave (b) could still go to the Orthodox Broadening Top target. At the moment, I am satisfied that GLD has made its target, while gold came very near its target of 1155.00 this morning as well. The Cycles Model calls for a turn over the weekend, so this is a day early.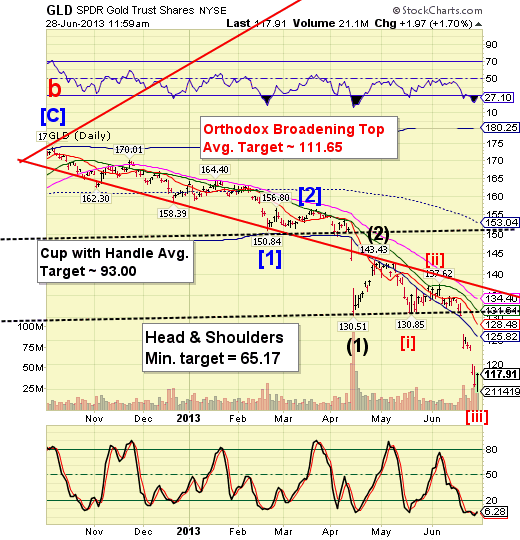 TLT has yet another decline left in its Wave structure that may allow it to go to 100.00 by the end of next week. This may indeed be the catalyst for an abrupt and severe decline in stocks at the same time. 30-year yields may approach 4.00%, which haven't been seen since July 2011. Seeing a 20% drop in bond values in two months may give investors pause that the Fed is no langer in control.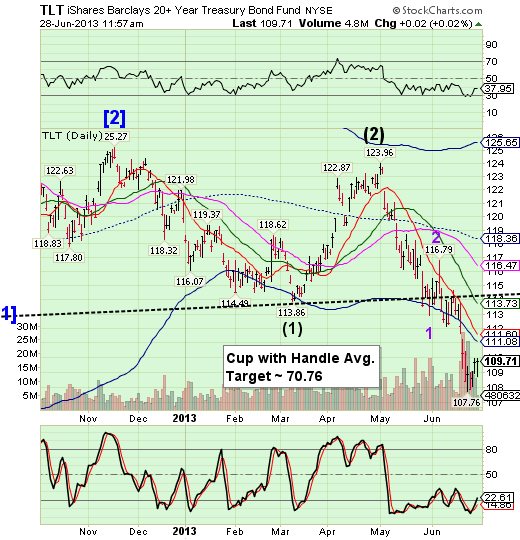 Agricultural commodities are starting the next major impulse down. This is yet another indication of deflation taking hold of our economic assets.