SPX made a sideways consolidation and closed beneath the Head & Shoulders neckline today. It may pop briefly above it in the morning, but this is a good sign that the decline is gathering momentum to the downside.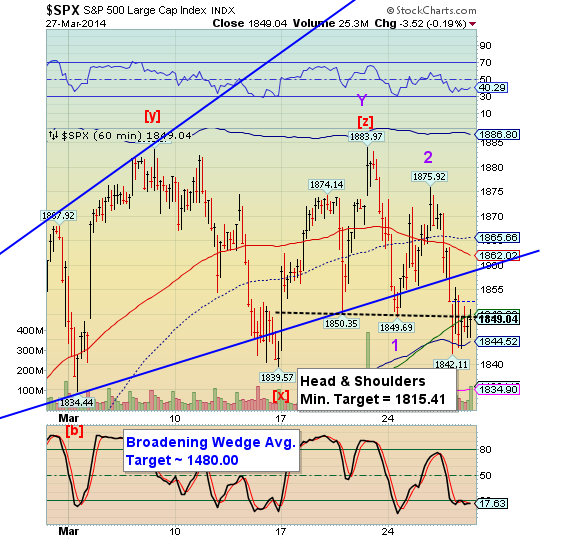 Despite the late day VIX dump, it still closed above mid-Cycle support at 14.41. There is no loss of the sell signal with VIX. In fact, I had some concern that today we might see VIX making a lower Intermediate Wave (2). VIX shows surprising strength in this regard.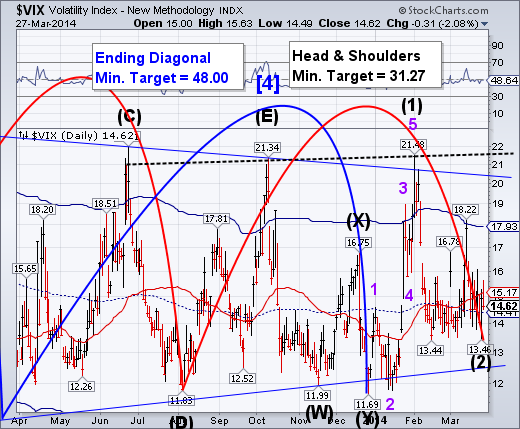 NDX leads the decline for the stock indexes. It also had a sideways consolidation after the big push don at the open. Iy may reach for Cycle Bottom resistance in the morning, but the Wave structure has a lot further to go.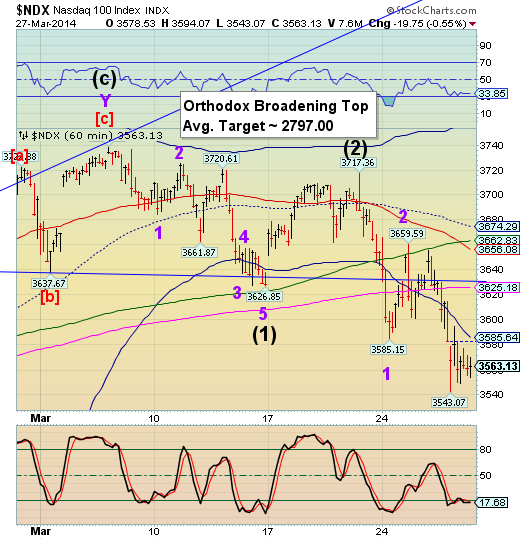 Gold sliced through its 50-day moving average at 1303.72 today. My comment in the Closing Commentary about not pausing for a bounce above the 50-day was spot on. It is still possible that gold may retest the 50-day from beneath, but that may not be a trading opportunity. Chance are that it may not pause, or pause only briefly, until it reaches the Lip of its Cup with Handle formation near 1183.00.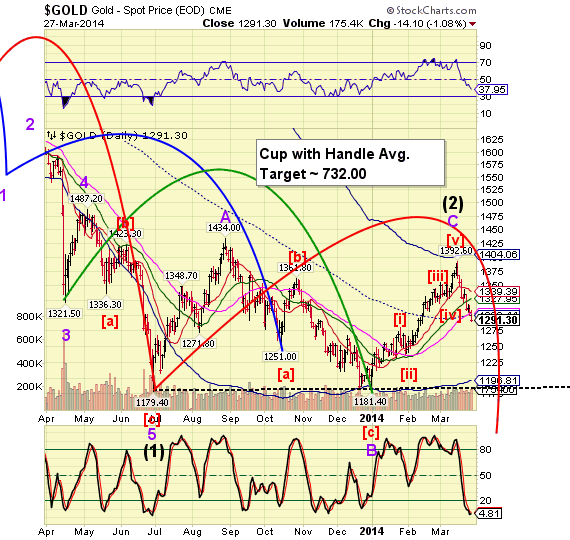 See the original article >>