TNX rallied this morning, instead of declining, as I had reported earlier. This leaves a probable irregular correction, also known as a "running correction." A breakout may be the catalyst for the SPX reversal as well.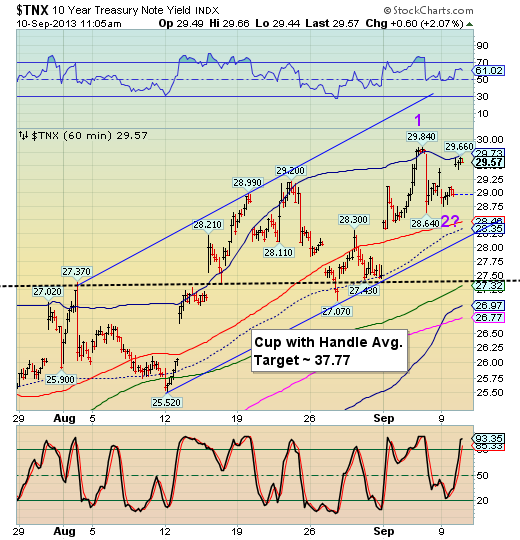 SPX is already in throw-over mode. Those who have "dry powder" may wish to deploy it now, rather than waiting for the reversal. EW structure allow for one more possible probe higher, but the Broadening Wedge trendline may provide final resistance at 1686.00.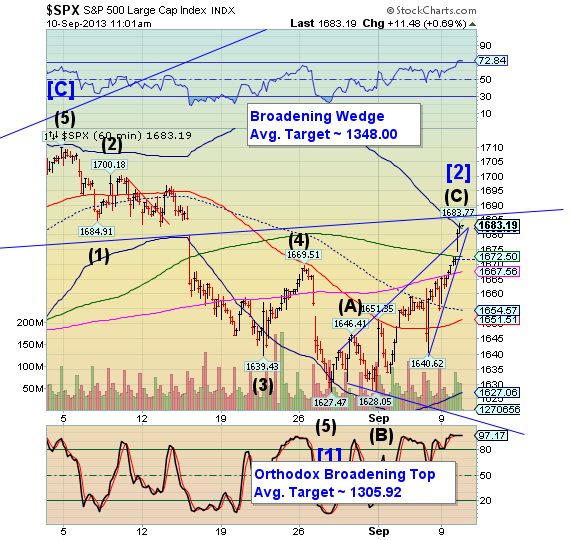 NDX reached its daily Cycle Top at 3188.37 this morning. EW resistance is at 3203.28-3210.50. However, don't leave out round number resistance at 3200.00. The Apple Computer announcement is at 1:00 eastern. That fits my thoughts about a mid-day reversal instead of waiting until the final hour.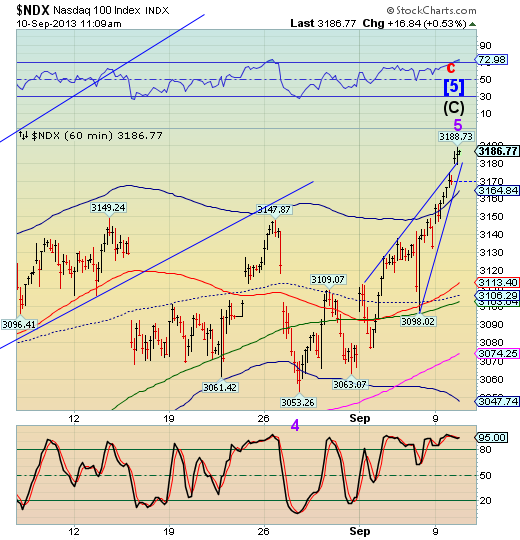 VIX is already at the bottom of its Declining Wedge, indicating a reversal may be at hand.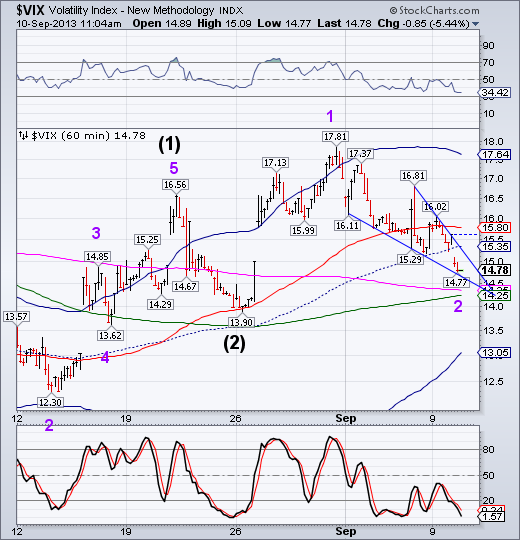 Time to batten down the hatches?